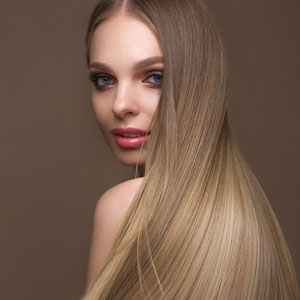 Taninoplasty Hair Treatment
Brazilian Hair Straightening & Keratin Treatments
We specialize in both Brazilian hair straightening and Brazilian Keratin Treatments (100% formaldehyde free).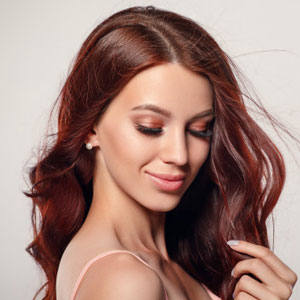 We offer a 10 minute, 100% grey coverage hair colour for those with limited time. We also provide an organic, 100% grey coverage hair colour for those experiencing allergic responses to conventional hair colour. Note: Those experiencing allergies to conventional hair colour must visit us for a strand test 48 hours before the service is performed.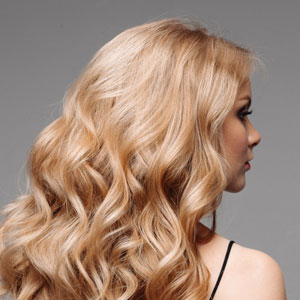 Colour Correction and Hilites
If you are experiencing unpredictable results such as damaged hair, hair that is too light or too dark, our professional team will be able to assess your hair condition and come up with the solution.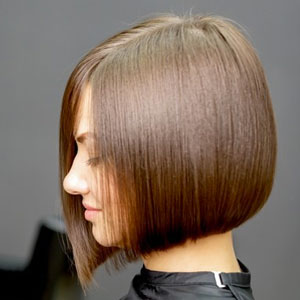 Our hair cutting techniques include precise and exotic styles on both women and men.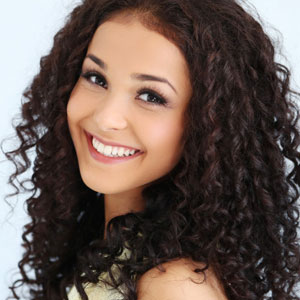 We will give you the right perm for your hair type as well as show you how to properly care for it so your curls will last for months.
Note: There is a 10 minute hair consultation for all clients prior to their appointment time for this service.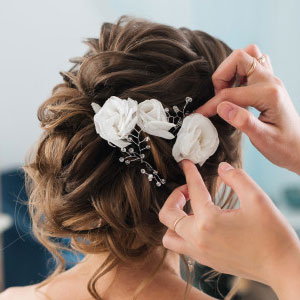 UPDOS For Special Occasions
Our passion for hair ensures we can look after you for every single occasion. Whether you are enjoying a fancy night out or your ultimate special day, our professional team can provide you with a hairdo that will make you look spectacular.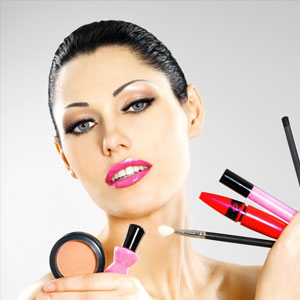 Visage & Image Consultations
Visage & Image Consultation is an analytical technique using visual and aesthetic tools that helps discover and interpret personal characteristics of an individual.
With this understanding, a particular visual image can be created for a person according to a goal they wish to achieve in a particular situation or for an occasion.
Let us create your new image today.
To schedule an appointment or for more information call us.
Privacy upon request is available during hairstyling sessions.
➤ Complimentary consultations are available for all services
➤ Starting Prices are shown; subject to change based on hair type, condition and length
➤ Consultations are required for Colour, Straightening, Texturing and Updo services
➤ Taxes are extra; prices may change without notice
Haircuts include shampoo and conditioning, haircut, blow-dry and style.
Women – $65
Men – $29
Child (12 Years & Younger) – $20
Deva Curl (Cut & Style) – $79
We encourage you to book a consultation and trial updo to ensure your complete satisfaction on your final chosen style. We ask that you bring any hairpiece or attachment that will be part of your ultimate look.
Shampoo / Blow dry / Style – $35
Add Curls or Waves to a Cut – $15
Updo – $60
Add Extensions – $15
Bridal updo – $70
Does not include haircut; price depends on hair texture, length and thickness.
Taninoplasty – $290
Taninotherapy – $290
Brazilian Keratin Treatment – $290
Men's Hair Straightening – $170
COLOUR
(prices include haircut & style)
We like to consult with you before starting our colour services to make certain that the applications are suitable for your hair type and colour.
Roots – $75
Full Colour – $95
Partial Highlights – $85
Full Highlights – $160
Colour & Half Highlights – $150
Colour & Full Highlights – $195
Men's colour – $60
Ombre – $150
Balayage – $190
Correction – $300
Perm (hair length above the shoulders)
$85
Perm (hair length below the shoulders)
$160
Visage & Image Consultations
Launch price $399
TREATMENTS
(prices include blow-dry & style)
Our trained hairstylists can assist you in choosing the right treatment for your type and style of hair to keep it healthy and strong.
Olaplex Treatment – $40
Hair Botox Capilar- $65